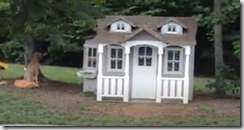 For the past few years we have been considering what to do with the space between some trees in our backyard where the kids playhouse used to sit. Well with all our kids home during the pandemic with online classes, we decided to build a patio in that area. This space is often shaded in the summer by the trees above and in the sun late fall, winter and early spring.
The area sat empty for a few years, with weeds, grass and roots taking over. The ground was not exactly level for a patio and roots would need to be cut and dug up but we trusted the trees would have enough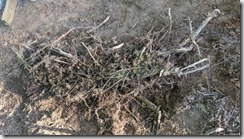 other roots and survive the surgery. So we began digging and leveling out the area. To do this properly, we would need to dig down quite a few inches, to put stone gravel, then sand then the concrete pavers… but that was a lot of work and a lot of roots… So I decided on a bare minimum digging and leveling and just laying down a few inches of sand. The roots almost got the best of me… but I persevered and won the battle.
Though my pictures may not show it, I did get help from all my kids, but Caitlin was the only one that didn't mind the pictures. We didn't get to have a lot of picnics or parties with the Covid Pandemic and all… but maybe next summer.
With the digging and leveling complete, unload the sand and concrete pavers.
Our new puppy Daisy, was of course a big distraction.
Add sand, level the sand, lay concrete paver… Repeat…
We started the project early April and finished early May while working evenings and some weekends.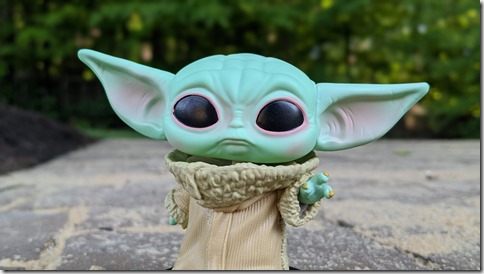 Nice work you do. Good patio this is.
Next… Wood or Gas Fire Pit?