Toda…. my very first YouTube video.  It isn't much, quite short, quality all the way to 720p which is real clear and sharp.  Of course it didn't hurt any that the pictures I took were crisp and in focus.  I made this video using ProShow Producer from PhotoDex.  ProShow Gold and Producer are quite nice programs for making amazing slide show presentations.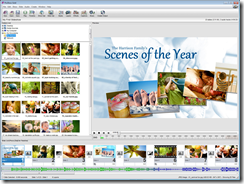 ProShow has way too many features and options to go into right now, but you could loose a lot of time exploring, playing and experimenting with it.  It included many export options including DVD, EXE, Web, FLASH, YouTube and more.
Give it a try and be sure to check out my first YouTube video below.