Another cold frosty morning and the lake was flat and smooth, like a mirror. There is something about the quietness of the morning beside a lake, that begs you to stop, look and listen. There are not flowers blooming, no green or colorful leaves on the trees, but still beautiful in it's own way.
Unfortunately I did not remember to bring my good Nikon, I sent my self a reminder and I still forgot, so again these pictures are taken with my LG Volt camera phone.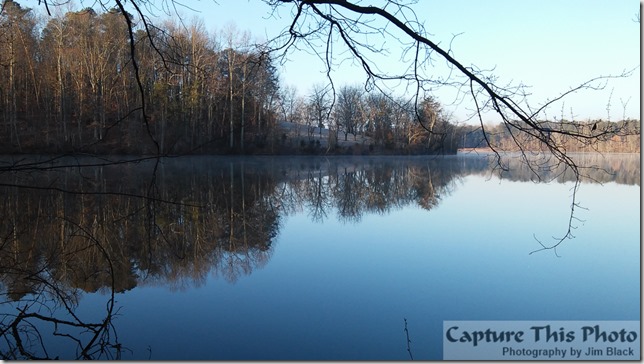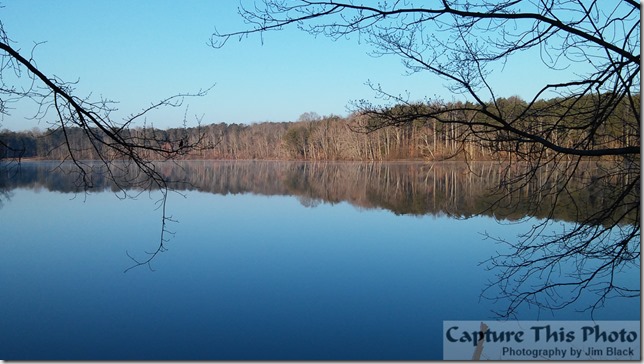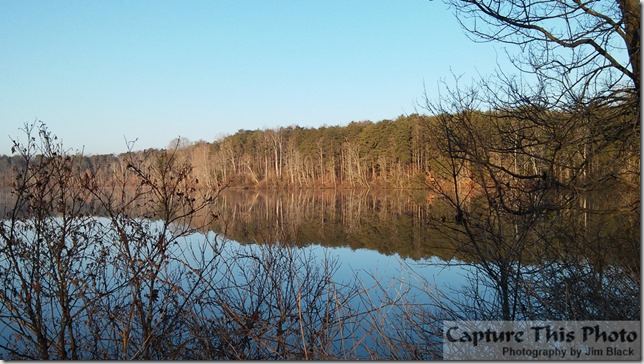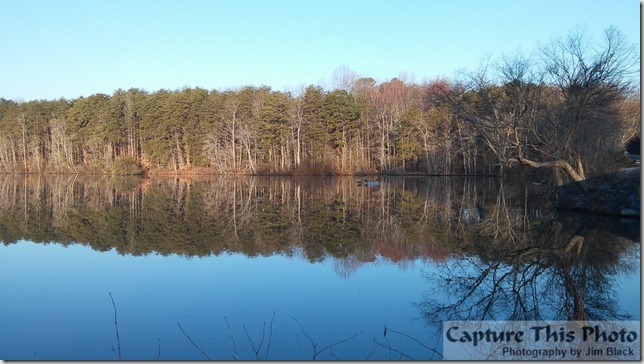 If you look closely at the picture above, you may notice I just so happened to capture a pair of Canadian Geese about to take flight out of the lake. The image below I cropped to show the Geese a bit more.