Near Hanover, PA, the PA Game Commission has set up a live video stream of an Bald Eagles nest. The eagles are taking care of 2 eggs. It is amazing and fun to take a look and watch for a while. The Bald Eagles sure are beautiful.
Recently a winter storm went through the area and we had the opportunity to observe the Bald Eagles taking care of their eggs while 5 or more inches began to pile up on the nest. There was amazingly little movement while the snow accumulated. Late in the day the other parent eagle stopped by (the male I assume), gave the snow and ice covered mother eagle a chance to stretch her legs and wings, but a few minutes later she was snuggled back down in the snow with her eggs.
I have been fascinated by checking daily (or a few times daily) and observing the Bald Eagles. This winter storm just heightened my interest, and I just had to grab a few screen shots of the video stream. Here is a link to the live stream and below are a few screen captures of the event.
Moments before the snow began to fall, it was misting and raining and the mother Bald Eagle was laying low getting ready for what the storm may bring.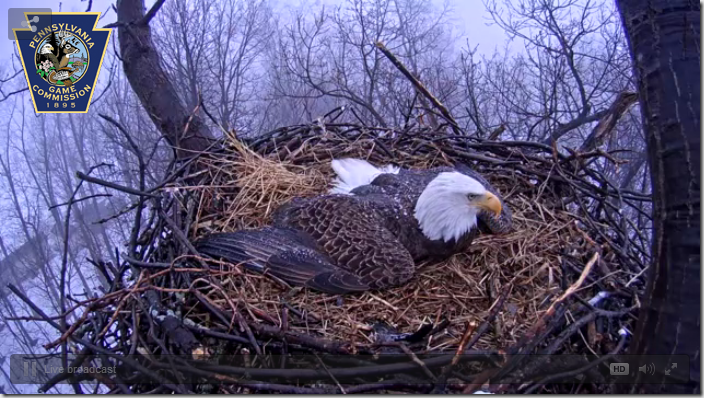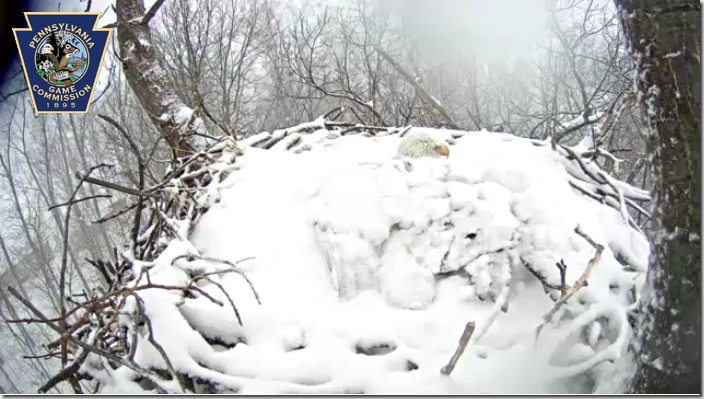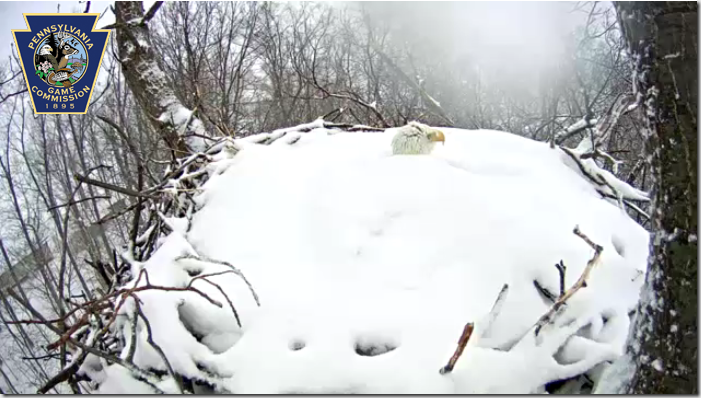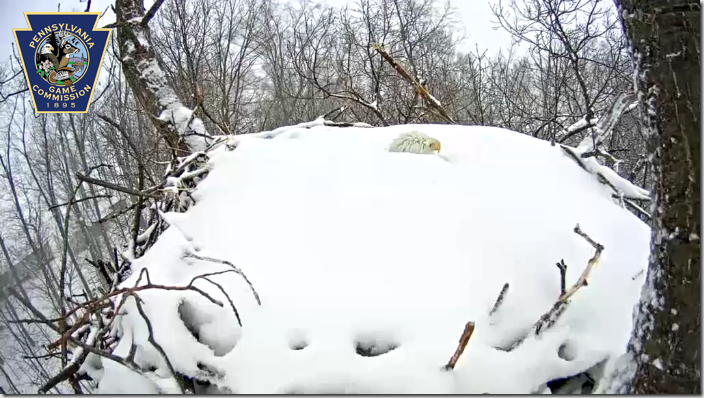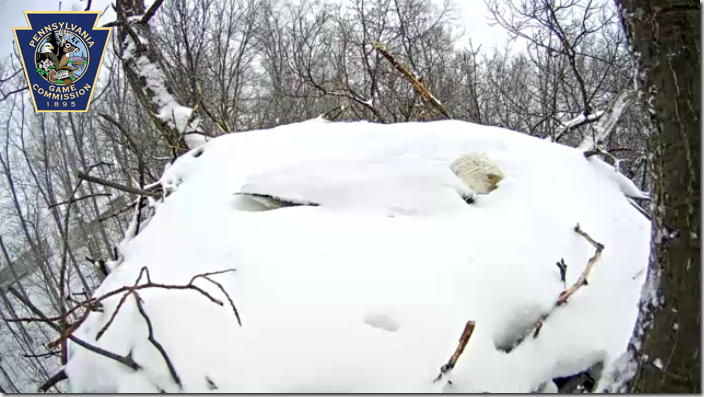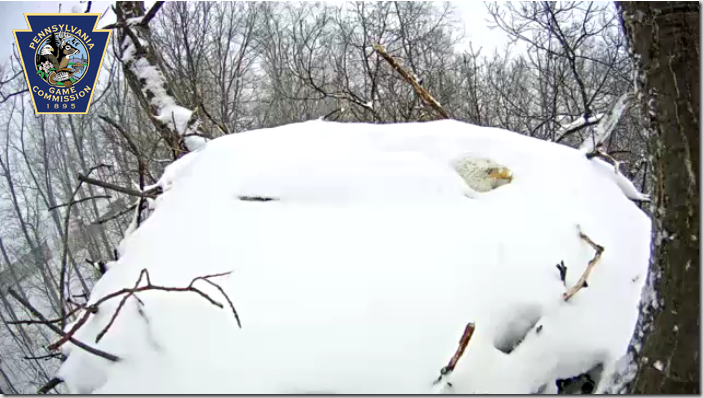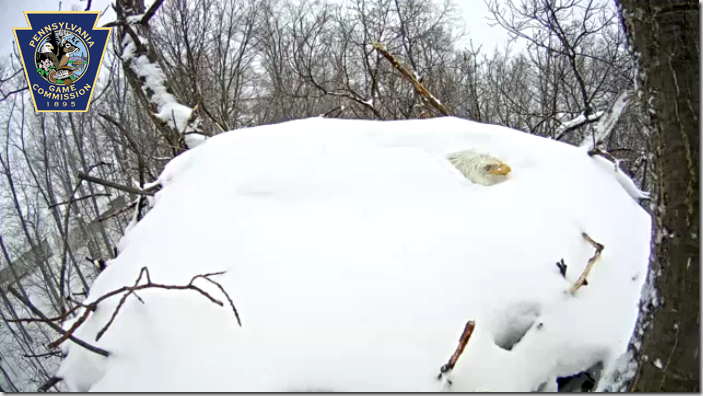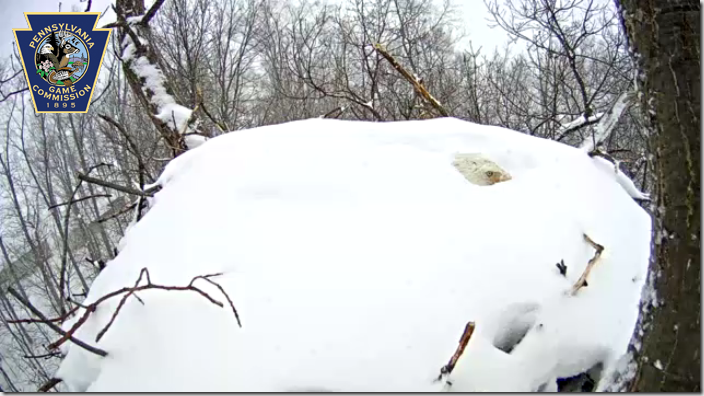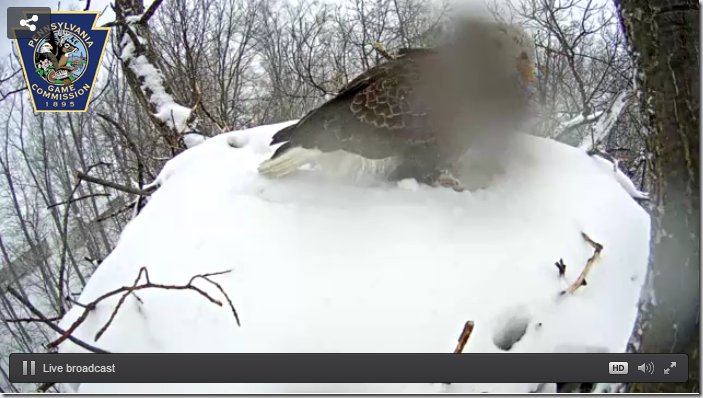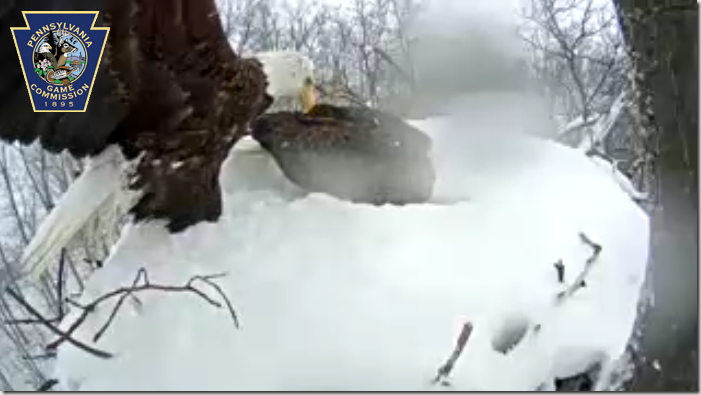 The mother Bald Eagle is standing on the left, with snow and ice clinging to her feathers.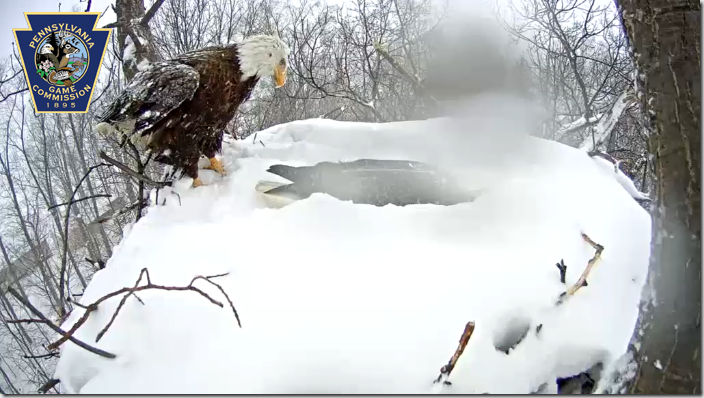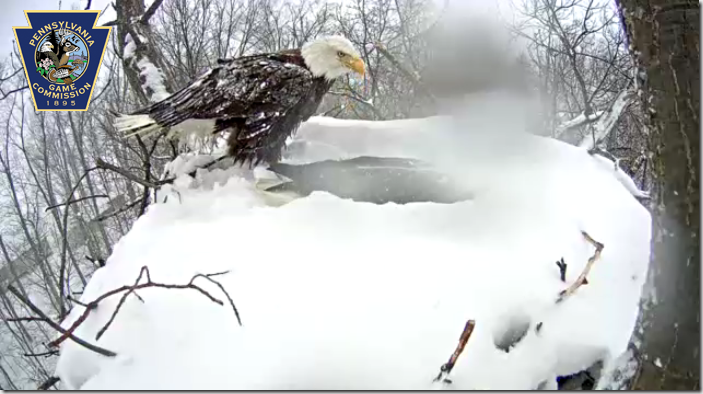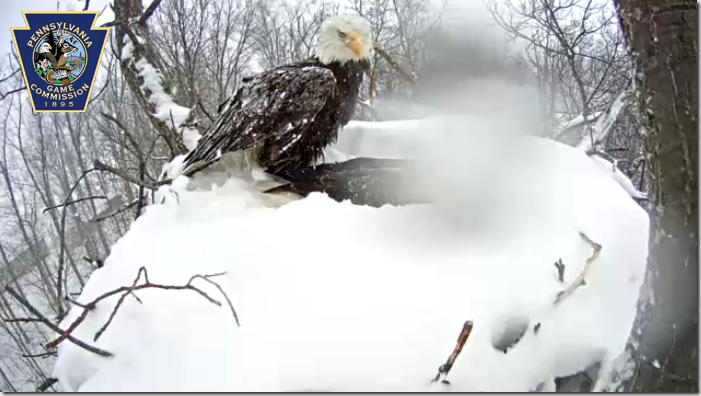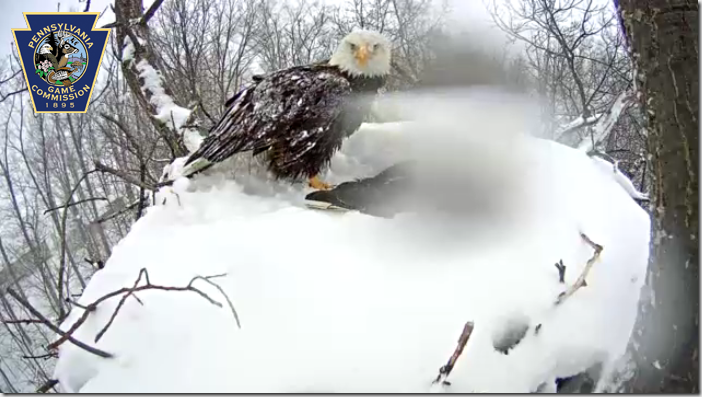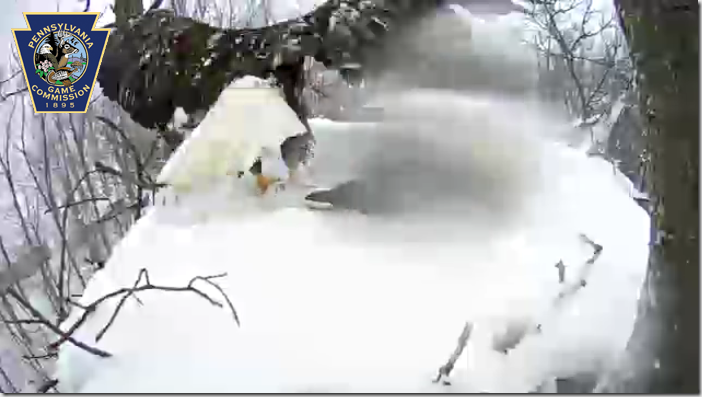 The mother Bald Eagle is back down in the snow and father eagle waits momentarily before flying away.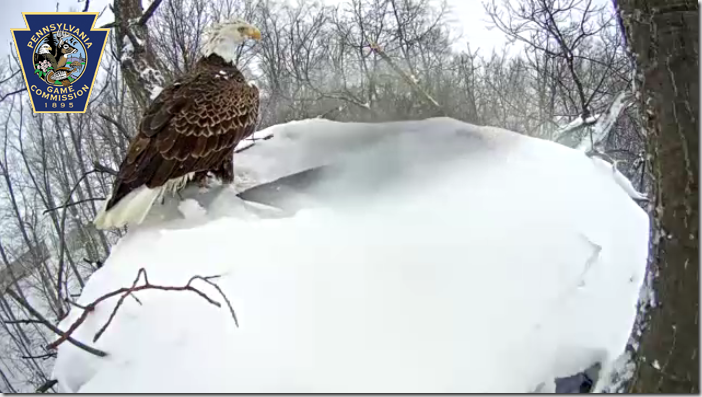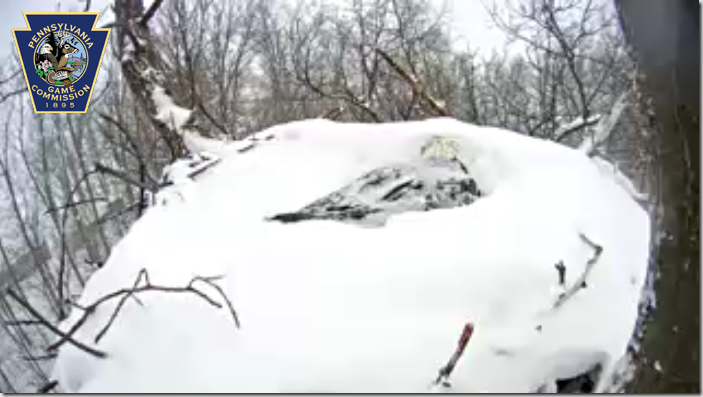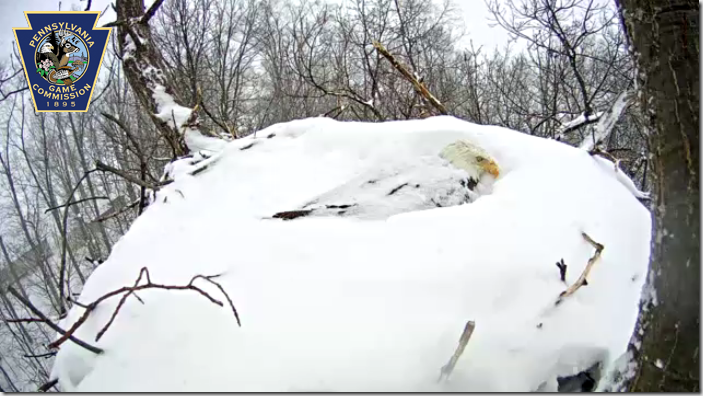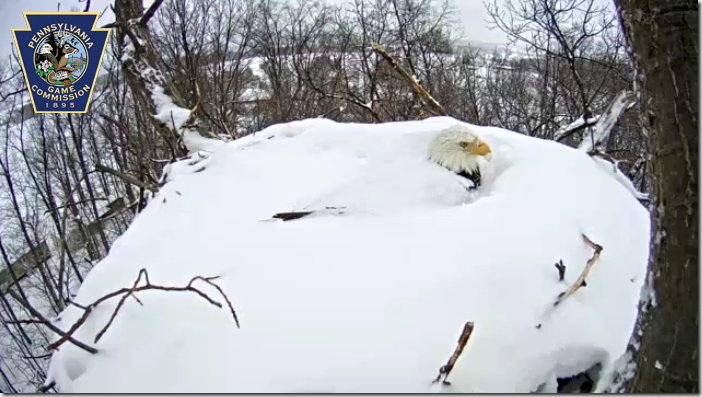 The snow has stopped…