So, I am testing out Open Live Writer to create and publish posts to my blog. I used to use Windows Live Writer, but they dropped development and support on that. A group of interested developers took over the code and open sourced it as Open Live Writer.
Setup Open Live Writer to work with BlogEngine.NET:
Open Live Writer does not automatically work with BlogEngine.NET. It takes a bit of knowledge and effort to get it connected and working.
For BlogEngine.NET, choose Other Services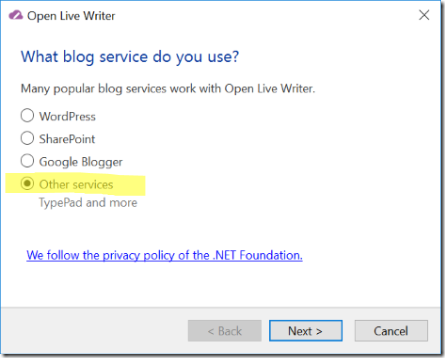 Enter in your blog information. NOTE, include the "s" in HTTPS in the address. This will cause an error and force the next page, but without, it will just error out.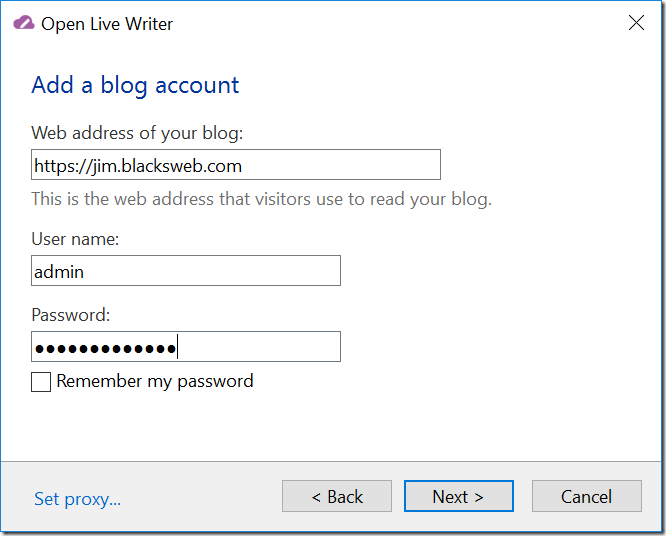 Here you need to choose the type of blog you have. Choose Metaweblog API from the drop down list. For the Remote posting web address, follow my example below. Replace "http://<hostname>/<mw-script>" with the example I provided.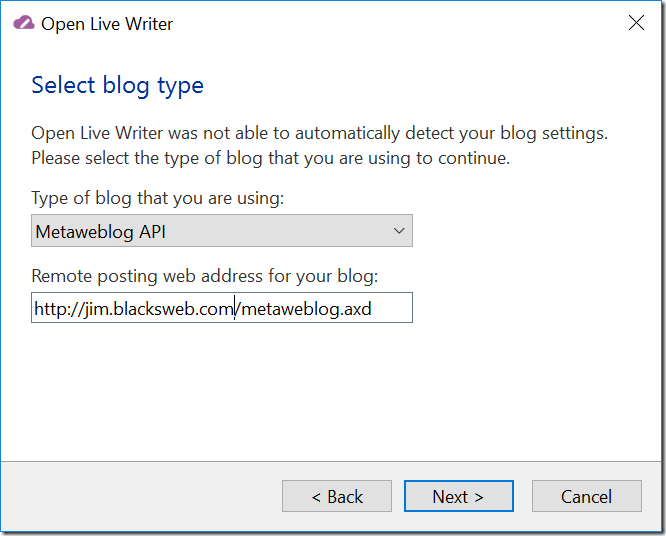 Depending on your blog setup, you may also get this next screen.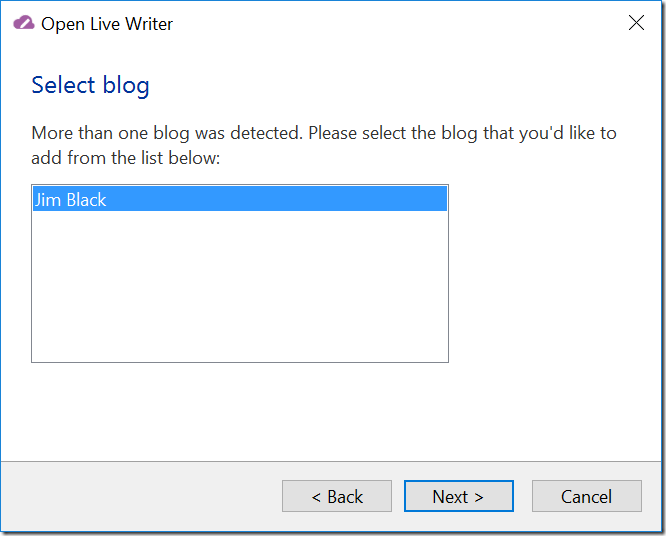 After this screen, click next and Open Live Writer will do the rest. Depending on the "theme" of your blog, (or it's background), you may need to turn off the theme inside Open Live Writer. Clicking on the Theme button in the image below will turn on or off your theme background.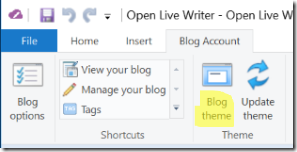 I hope the details in this post are a benefit to you… or someone.