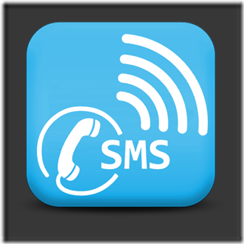 I now drive 3.5 times more then I used to. Primarily because my drive to work went form 5 to 7 minutes up to 22 to 25 minutes. Now I drive a 2011 Ford Explorer it has the ability to connect via Bluetooth to my phone so I can do hands free calling and it can even notify me of a TXT and read it to me. But what if the message my phone received was not TXT, what about Google Hangouts messages, Whatsapp or some other messaging application? My car wont read those to me. What if it was important and I needed or wanted to respond, I would need to manually with my fingers stop (or minimize) my navigation app (Waze), tap on the notification or launch the app and respond.
Introducing ReadItToMe, an Android application (sorry iPhone users

) that can connect to your car via Bluetooth, ask you by voice (through my car speakers as if it was a phone call) if you want the message read to you, then read the message to you and ask if you want to respond, you speak the response and it repeats it back to you to make sure it has it correct and prompts you by voice to send. OH… and it works with nearly any application that sends/receives messages. ReadItToMe can be launched in the background when your phone connects to a Bluetooth device…. any Bluetooth device… wireless speaker at home, Bluetooth headset, etc.
There are other apps that can read messages to you and allow you to respond via voice, only through the phone speaker / mic, NOT via Bluetooth through my car speakers. When Android Auto includes Waze and reading via Bluetooth through my car speakers… I may need to switch.
If this interest you, you should check it out. There is a free trial version for 14 days, but the purchase price isn't too much, at least it wasn't when I bought it.