I've had a personal blog since 2006. I started with a free account with WordPress, but soon after that registered a domain and wanted to host my own blog. As a developer in Microsoft technologies, I wanted to use something in .net and found BlogEngine.Net. Using BlogEngine.net was fun, maybe because it was free and built using .Net, and I think I had hopes of coding in it and/or extending it… but a family of 3 kids didn't leave much free time for that kind of thing.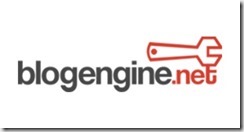 BlogEngine.New was fun to start, but it wasn't mature enough and didn't grow fast enough to support other features and abilities that other blog software did. For me it was a struggle to stay with BlogEngine.Net when other platforms had more themes, options, settings, customizations, features, security and spam protection. Recently part of my blog stopped working and I tried out Blogger for a few months. Being a fan of Google and Google services (including Android) this was an easy thing to try out. I like it's integration to my Google Photos, calendar and many other services. Blogger also has many customizable themes to choose from. But I had a few problems with Blogger. I couldn't host it on my domain. I could move my domain to Google, but I didn't want to do that. Next, I have a history of blog posts I wanted to import from BlogEngine.net to Blogger, but that appeared to not be a possibility.

Recently my hosting provider upgraded the servers my hosting plan is on and several things stopped working, including email but that is a different story. Websites also stopped working because of DNS settings and such… so it was a good time to see if my hosting provider was offering anything new with my plan. They now offered WordPress with and easy 2 or 3 click install. A few searches online I found I should be able to export my posts from BlogEngine.net and photos and import that all into WordPress, and the same with my Blogger posts. I will include a few reference URLs at the end of this post.

I'm quite pleased with the process and the results. I found a nice theme and with a few tweaks I am content. I have added some great plugins including: AddToAny Share Buttons, Akismet Anti-Spam (just awesome), Easy FancyBox and WP Code Highlight.