Thought I would share some details I recently learned to save others some pain and suffering…
When searching, viewing or getting source Label, know that you will search change labels in our Team Project, not just the labels/change sets for the current project (Trunk/Branch).  Notice below, when searching for a label (after right clicking on the branch and choosing get specific version) you will see all the labels in the Team Project, not just those labels applied to the selected branch (labels circled in red).  This is important to note when getting source from TFS based on a label…  make sure you choose the correct label or you will be getting versions of source you don't expect.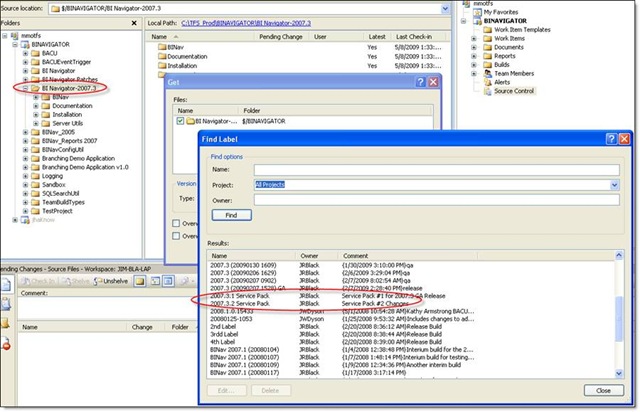 Change Sets are different though.
Notice the Containing file value and only 3 changes sets exist for this branch.  A Change Set is a grouping of one or more files and the changes that were all committed (checked in) at the same time.