So, this morning I was distracted by a thought of a home for sale in our neighborhood and looked it up on Zillow.com.  Then decided to see how much Zillow showed our house for.  Then I jumped to our first house in PA and wow has its value gone up (up $124,000 since we sold it) and I remember it being bigger.  Of course I had to use Google Maps to see how it looks, what changed and what about the surrounding properties changed.  Hmm, what about the house I grew up in, Yikes those trees are HUGE!  And again, it seems smaller then I remember.
Then I thought of a small construction company I worked for in Emmaus for about 5 years, lets go see if that changed.  Yup, found it, just like I remember it, though there are no vehicles in the small parking area.  Oh look they have a web site, Click.  Good to see they have been doing well.  Ah, a personnel link, I wonder if Bruce Barker still works there, he should have retired by now, Click.  Ha, there is his email, start composing email to Bruce to say Hey and catch up.  Wait, I wonder if he has a LinkedIn account, Google Search and bam, there it is, and as I was about to click it and I noticed the 2nd like below it reads… "Bruce Barker Obituary"… wait… what… no…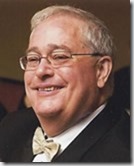 I worked with Bruce at A. P. Houser Construction for several years.  I learned at lot from him.  He was the construction estimator there.  I assisted him, did shop drawings, picked up and reviewed blue prints (construction drawings), did some project estimating and managed a list of sub contractors in Excel and used a FAX windows application to send invitations to bid to selected contractors for all the projects we worked on.
One thing I will always remember about Bruce, he would ask… Why?  Why I did this or why I choose that?  Or why do I think that is the right thing to do.  So I would tell him or explain to him why and he would respond, "OK, as long as you have a reason".  Not that it was the right thing to choose or the correct way to do that, but as long as I thought about it, applies some reasoning and came to a decision, that was good.  It would not be good however to just pick something without thinking or reasoning about it.
He liked to think outside the box.  One example of this we were estimating a bid for some church bell tower repairs.  A large cost of this project would be to erect metal scaffolding around the tower up to the top where the coping was deteriorating and in need of repair.  So what if building scaffolding from the ground up, we built something to set on top of the bell tower that would suspend the workers below the top edge to do the work.  After a trip to the proposed job site and discussions on the size of the primary support timbers, I made up the drawings.  We got the job, we built this octagon structure in the street and with a large crane lifted it up and safely placed it on top of the bell tower.  There was even a news crew there that took pictures and wrote up a story.  I will look for this later and update this post.  This project was even mentioned in This Obituary.  And made the news at the Morning Call news paper, sorry no pictures.
Wow… and I just started off checking neighborhood home values with Zillow.com.